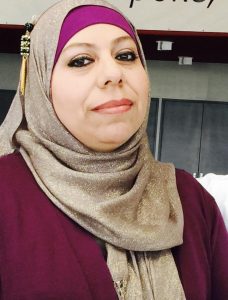 THE FOUNDER OF AL ANSAR SOCIETY
Sister Martha Elena Munshi (Martha Elena Rosas), together with her husband Munshi Shams founded Al Ansar Society in May of 2019.
Prior to that, for over 22 years, she had been working diligently both personally and with many organizations to support the new comers to Islam and to foster friendship with different faith groups. Herself a convert to Islam and of Hispanic origin, she experienced firsthand the challenges that the convert community faced.
Sister Martha also had been moved by the the lack of authentic knowledge and appreciation about each other's religion that is prevalent in all faith communities. It's also one of her dream that through Al Ansar, the various faith communities will come closer in the spirit of human fellowship.