THOSE WHO CHOSE ISLAM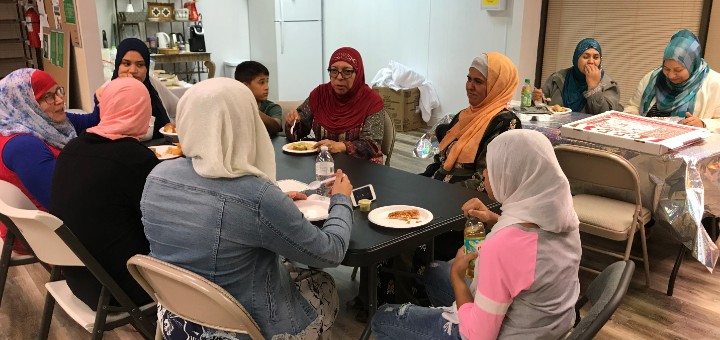 They made the most important decision of their life when they decided to become Muslims.
Each one of them has undertaken a journey to completely transform oneself from who one used to be in one's belief, mindset and lifestyle.
In such a life-changing journey, one needs friendly companions, proper directions and caring support. We, at Al Ansar Outreach are committed to provide all three. Our #1 priority is to serve their needs. Each person's life-story is different and person's needs are unique. Al Ansar wants to be there for each one of them; no one should be neglected.
Most of Al Ansar's programs and services are focused to serve the needs of the revert community. Such as:
A place of worship that is especially friendly to their needs
Regular study sessions for learning Islam
Social gatherings for strengthening brotherhood
Matrimonial and wedding services
A venue for their family's special occasions
You Like to be a Part of the Great Cause?
Volunteer at Al Ansar:

Your participation would make a very big difference for us because we badly need hands to serve the community through all the activities we do. VOLUNTEER

Donate to Al Ansar:

Your donation entirely goes to Al Ansar's service activities. Your money will help many learn and grow in Islam. It will change many lives and spread the teachings of Islam. DONATE
---