PRAYER TIMES AT AL ANSAR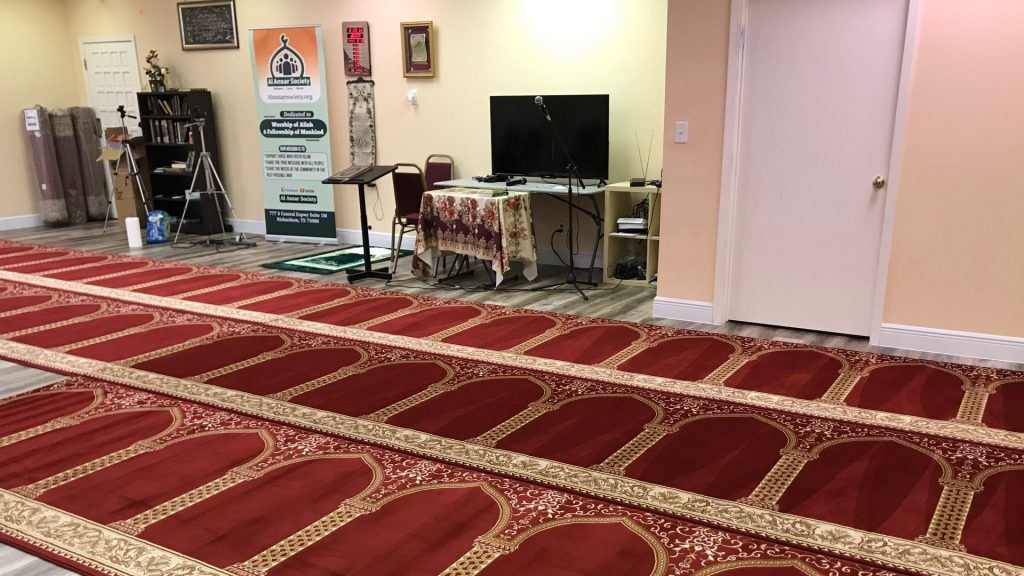 A FRIENDLY PLACE OF WORSHIP
Al Ansar Society is especially focused to serve the new comers to Islam and their families, people who want to learn about Islam and the younger generation. Many people of other faith often visit Al Ansar to observe and/or participate in the prayer. We're open for 5-time daily prayers, Friday congregation, and other occasional prayers like Ramdan and Eid.

---
PRAYER TIMES
October 6, 2022
Prayer
Fajr
Sunrise
Zuhr
Asr
Maghrib
Isha
Begins
6:17 am
7:25 am
1:15 pm
4:35 pm
7:05 pm
8:13 pm
Iqamah
6:45 am
2:00 pm
5:20 pm
7:15 pm
8:30 pm
---
FRIDAY PRAYER SCHEDULE
Khutba (Sermon) starts at 2 PM
Salah (Prayer) held at 2:30 PM
---
2,731 total views, 1 views today